Funiculars and ski centres
Lusatian mountains and Czech Switzerland
Ski centres
Ski resort Jedlová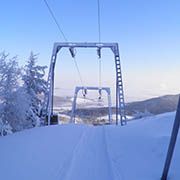 Place:
Jiřetín pod Jedlovou
The biggest ski centre in Lusatian mountains near Jiřetín pod Jedlovou.
Ski resort Horní Podluží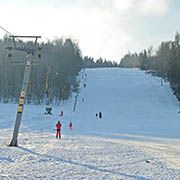 Ski centre between villages Jiřetín pod Jedlovou and Horní Podluží. Night skiing, possibility of technical snow. Snack-bar, ski rent, ski school.
Out of operation
Ski centre - Snowpark Luž
Place:
Horní Světlá - Myslivny
Ski resort out of order! Ski centre with 2 ski lifts on the south-east slope of the highest mountain of Lusatian mountains - Luž.
Ski resort Polevsko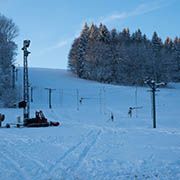 Small, but nice ski centre in valley between hills Polevský vrch (626 m) and Medvědí vrch (663 m).