Funiculars and ski centres
Šumava mountains and Czech Forest
Funiculars
Funicular Krasetín - Kleť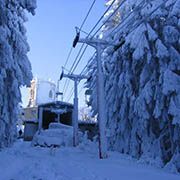 Funicular from village Krasetín to the top of mountain Kleť, where you can visit the famous view-tower.
Funicular Špičák - Pancíř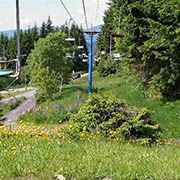 First funicular in Šumava mountains, which goes from mountain Špičák to the top of Pancíř with halfway station Hofmanky.
Funicular Zadov – Kobyla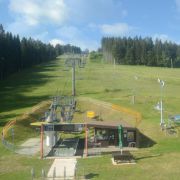 Four-chairs cable car Zadov - Kobyla - ideal transport to the view tower on the ski jump or to overcome the highest elevation and continue on some of bike paths
Ski centres
Ski resort Lipno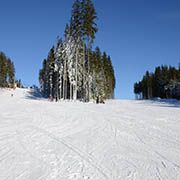 Ski centre in the village Lipno nad Vltavou on the norh side of dam lake Lipno is a modern ski centre for families and individuals. It is suitable for both beginner and advanced skiers..
Out of operation
Ski resort Železná Ruda - Špičák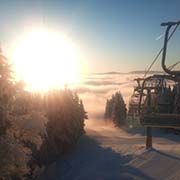 The biggest ski zone in Czech part of Šumava mountains offers the best ski conditions in Šumava mountains.
Out of operation
Ski resort Zadov - Churáňov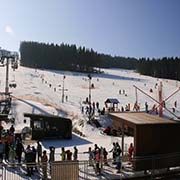 One of the biggest ski centres of Šumava mountains. The most important centre for cross-country skiing in the Czech republic..
Out of operation
Ski resort Kašperské Hory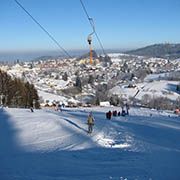 New ski centre, only 400m from the centre of town Kašperské Hory, offers skiing at 4 downhill courses with technical snow.
Ski resort Nové Hutě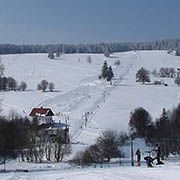 The ski resort is located near Zadov. It has a children's and classic ski slope.
Out of operation
Ski resort Strážný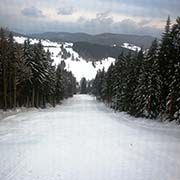 The Strážný ski resort is an ideal place for an active family vacation. During the season, visitors can try, in addition to milder slopes, even the 560-meter-long black ski slope Hrad with an elevation gain of 140m.
Out of operation
Skipark Frymburk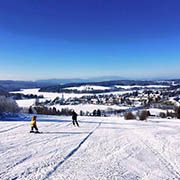 The ski area is located in Frymburk. It is popular for its intimate family atmosphere.
Out of operation
Ski resort Kvilda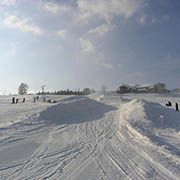 The small ski resort, ideal for families with children and beginners, is located right in the middle of the village Kvilda
Out of operation
Family Ski Resort Sternstein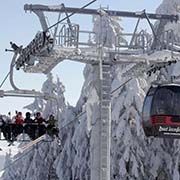 Ski resort with a friendly family atmosphere just 5 minutes drive from the border crossing Vyšší Brod - Studánky and 50 minutes from České Budějovice.
Out of operation