Funiculars and ski centres
Ore mountains
Funiculars
Funicular to Komáří vížka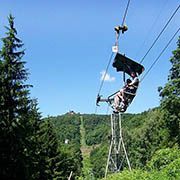 Chair funicular goes from village Bohosudov to the top of mountain Komáří hůrka (809 m). The chair funicular is 2348m long and the rise is 482m
Funicular Jáchymov - Klínovec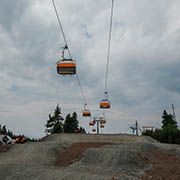 Chair funicular to the top of highest mountain of ore mountains – Klínovec from Jáchymov
Ski centres
Ski resort Klínovec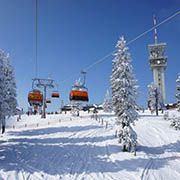 The biggest ski centre of Ore mountains on slopes of mountain Klínovec, near the state border with Germany. From the 2018 year it is connected with neigbouring resort Boží Dar – Neklid.
Out of operation
Ski Bouřňák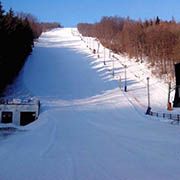 Sport centre Bouřňák between the villages Mikulov and Moldava in Krušné mountains. The centre provides 6 pistes. The children ski piste Údolíčko and ski schools are placed in Mikulov. Daily operating time of ski lifts.
Ski centre Telnice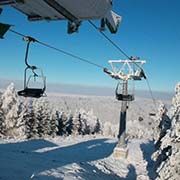 This easternmost skiing centre in the Ore Mountains boasts a rich tradition of downhill skiing. It is located only 18 km from sity Usti nad Labem.
Out of operation
Ski resort Novako Boží Dar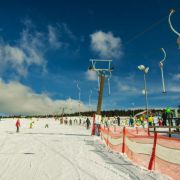 The ski arena is designed primarily for beginners, families with children and seniors.
Out of operation