Funiculars and ski centres
Eagle mountains and Region Broumov
Ski centres
Skiresort Buková hora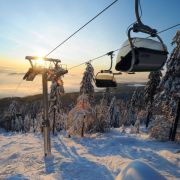 Ski resort with alpine level. The resort connects ski slopes leading to Buková mountain from the Čenkovice and Cervena Voda. TOP Center of the Czech Republic - five stars.
Out of operation
SKICENTRUM Deštné v Orlických horách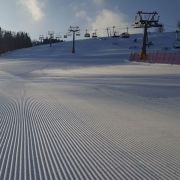 Place:
Deštné v Orlických horách
Large ski centre in the heart of Eagle mountains downhill routes of all kinds of difficulties.
Out of operation
Ski resort Říčky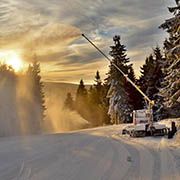 Place:
Říčky v Orlických horách
Famous ski centre on the south-east slope of mountain Zakletý near the village Říčky. The altitude is 752-992 m above sea level. The best snow conditions in Eagle mountains.
Out of operation
Ski centre NELLA Bartošovice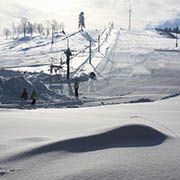 Ski centre in the north-east part of Eagle mountains. It is suiteble for family recreation. Here are 2 well conditioned downhill routes, night skiing and childrens route. Snack -bar near the bottom station, parking place.
Out of operation
Skiresort Čenkovice - Nad parkovištěm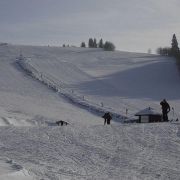 Ski centre in quiet location of Bukovská mountainous country. It is ideal for beginners and intermediate skiers.
Ski resort Na Dlouhých Honech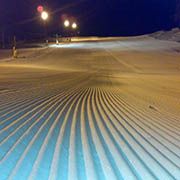 The ski centre is ideal for half-day skiing of families with children and schools. Technical snow system, night skiing, prepared by snow-machine.
Out of operation