Funiculars and ski centres
Jeseníky mountains, Rychleby mountains, Králický Sněžník
Funiculars
Funicular Ramzová - Šerák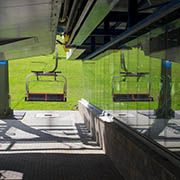 Chair funicular from village Ramzová to the top of mountain Šerák with halfway station at Černava.
Ski centres
Ski resort Červenohorské sedlo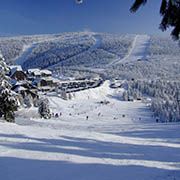 Place:
Červenohorské sedlo
One of the best-known ski centres in North-Moravia in mountain saddle with altitude 1164m.
Out of operation
Ski resort Praděd - Ovčárna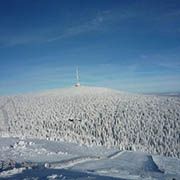 Ski centre near the highest mountain of Jeseníky mountains - Praděd, with the best snow conditions in Czech Republic.
Out of operation
Ski resort Ramzová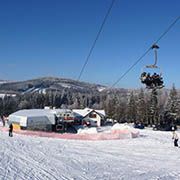 Ski centre with chair funicular near the village Ramzová, 10 km south-west from the town Jeseník.
Out of operation
Ski resort Klepacov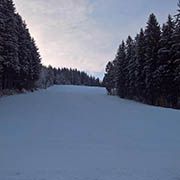 Ski centre Klepáčov is situated 18km far from district town Šumperk near the main road to Opava. It offers artificial snow, night skiing and modern tisket-system, 4 ski lifts and downhill courses with diferent difficulties.
Out of operation
Ski centre KASTE + RELAX Petříkov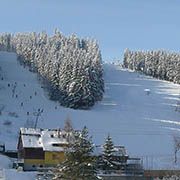 Ski centre with downhill routes for intermediate skiers in village Petříkov, only 2 km far from saddle Ramzovské sedlo.
Out of operation
Myšák Ski Resort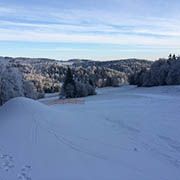 Place:
Karlov pod Pradědem
Ski centre for families with children. The Myšák Ski Resort is only a few kilometres from the tallest peak of the Jeseníky Mountains, Mount Praděd (1,491 meters above sea level), in the valley of the Moravice River, in the beautiful environs of the village of Malá Morávka – Karlov
Ski centre Sindelna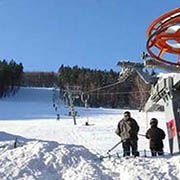 Ski resort Sindelna is situated in Kouty nad Desnou. All ski slopes are covered with fake snow. The ski resort is out of service this season.
Ski resort Brnenka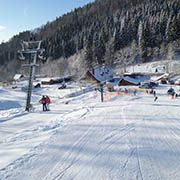 Ski centre in Hruby Jesenik Mountains, on quiet location, about 15km from the town Sumperk at the end of village Vernirovice - Sedmidvory. 3 ski lifts.
Out of operation